The solution, the platform, and the people to help you

grow your revenue profitably
Say goodbye to manual processes and errors that reduce productivity. OptimizerCG uses modern machine learning techniques that let you nimbly react to inflationary pressure, reduce trade rates, and increase trade spend efficiency. This means your sales team can focus on selling more efficiently rather than spending unnecessary hours pulling together numbers from disparate sources.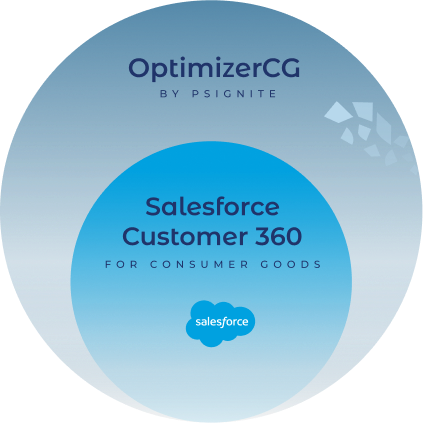 Drive efficiency in your trade plan
OptimizerCG utilizes artificial intelligence and machine learning models to provide the predictive analytics that allow for scenario planning and optimal plan generation. User-defined guardrails ensure that the end result is actionable. Instantly understand the impact on volume, revenue and profit across multiple scenarios.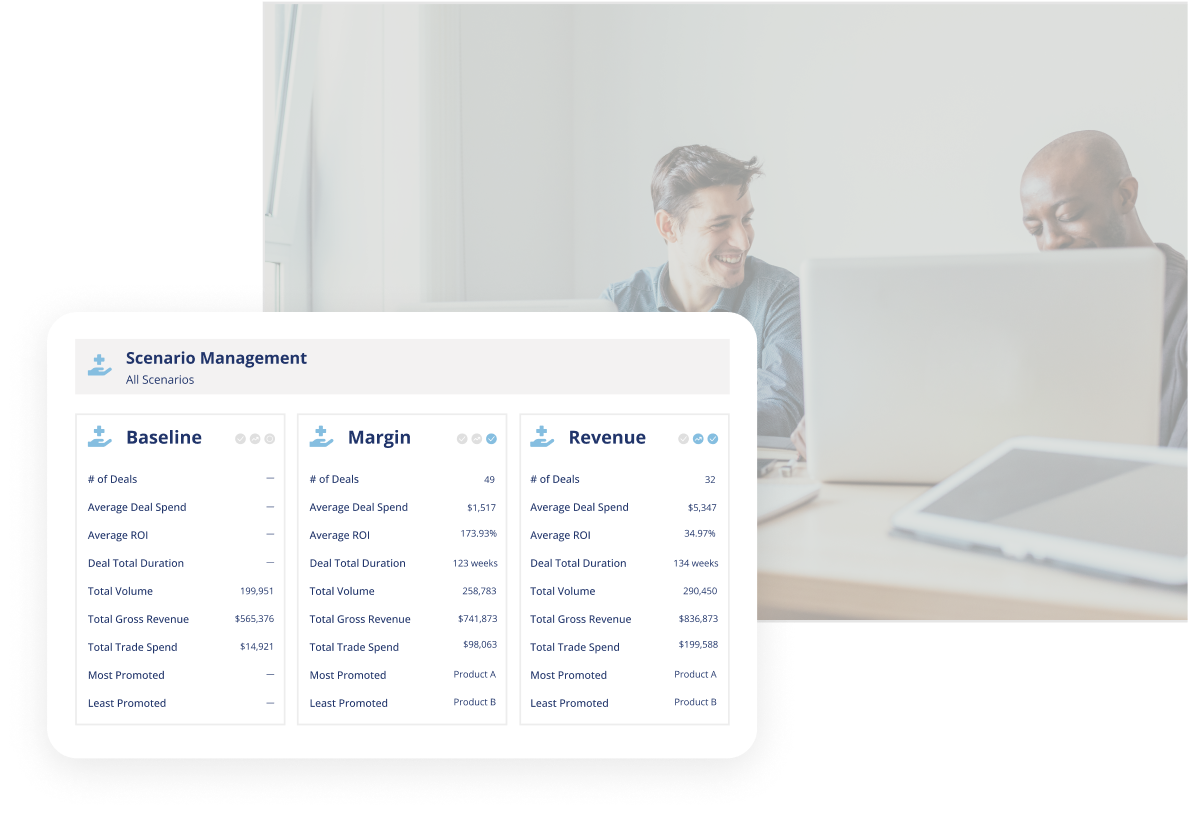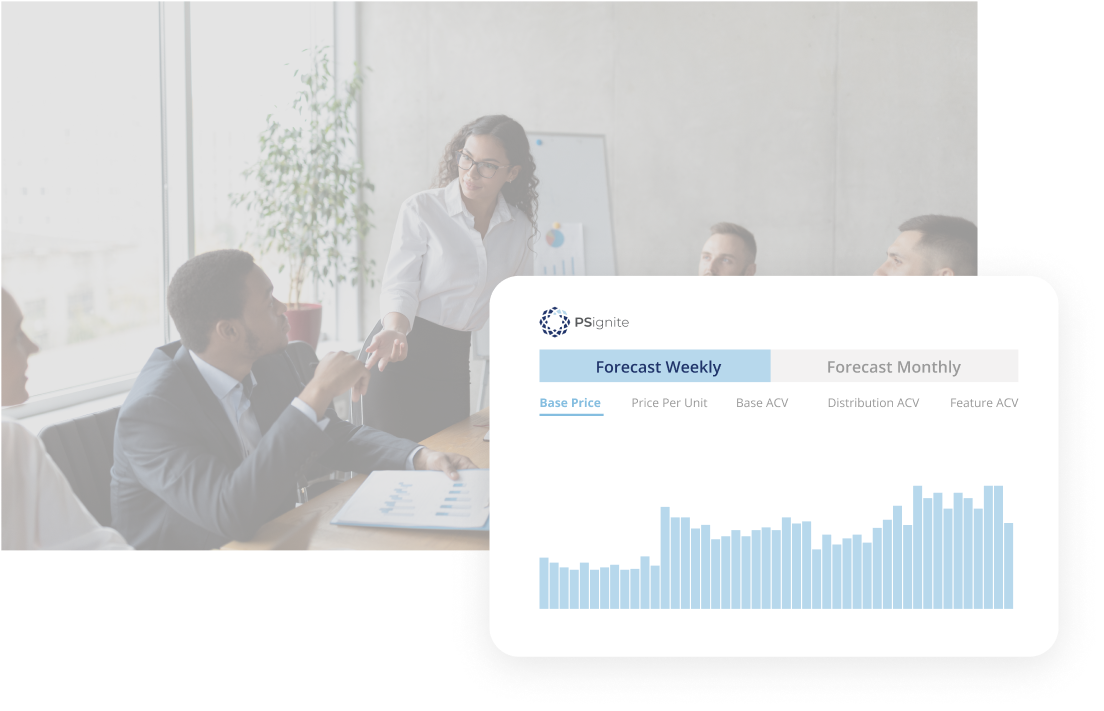 Dramatically improve forecast accuracy
Get the right product, in the right place, with the right quantities at the right time. Base and lift models are consistently updated to generate a more accurate consumption forecast that's readily turned into a shipment forecast.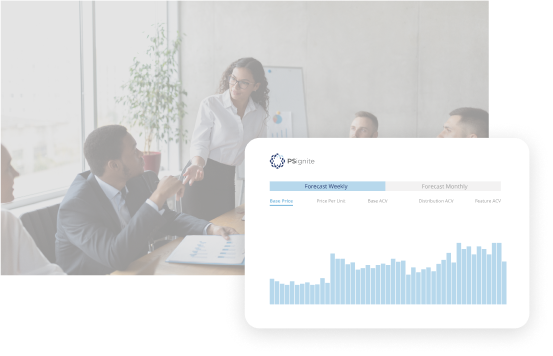 Increase speed to action on potential price moves
Pricing analytics are no longer a point in time activity but an ongoing business discipline. OptimizerCG's price elasticity models are updated with the latest information from multiple data sources packaged into an intuitive UI.

Have access to models at your fingertips, and provide assessment of potential pricing actions in minutes, not weeks.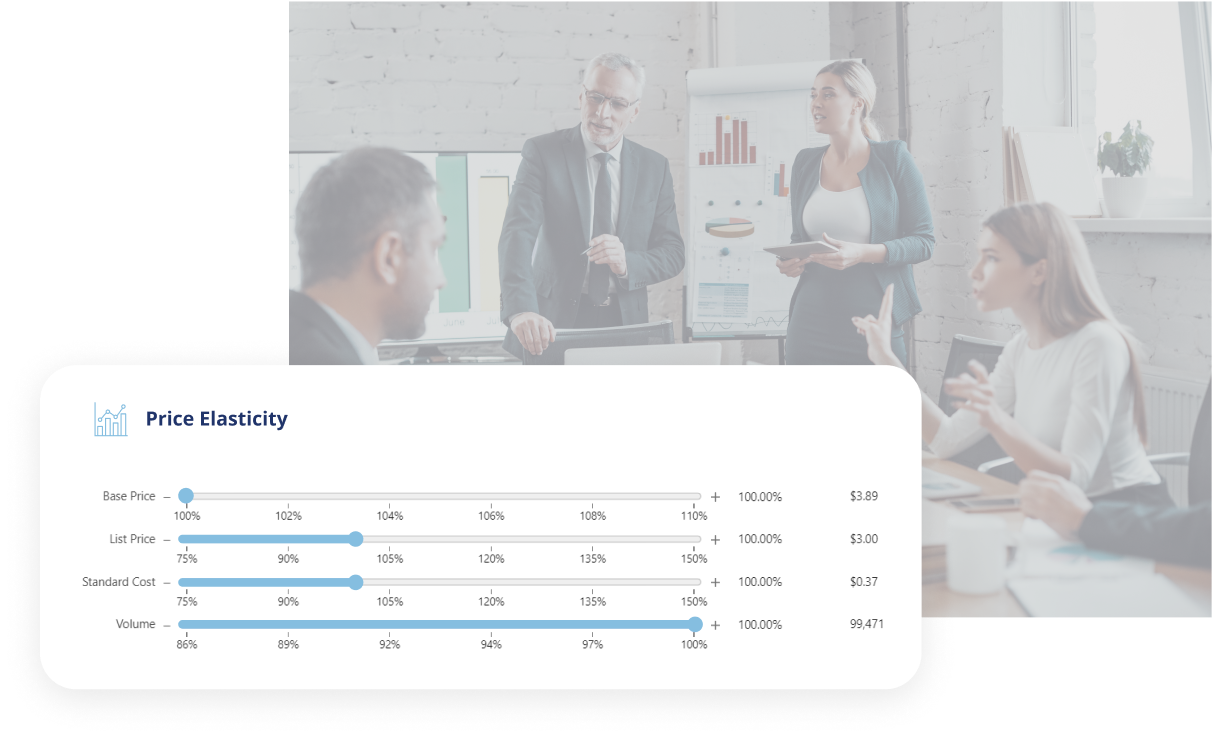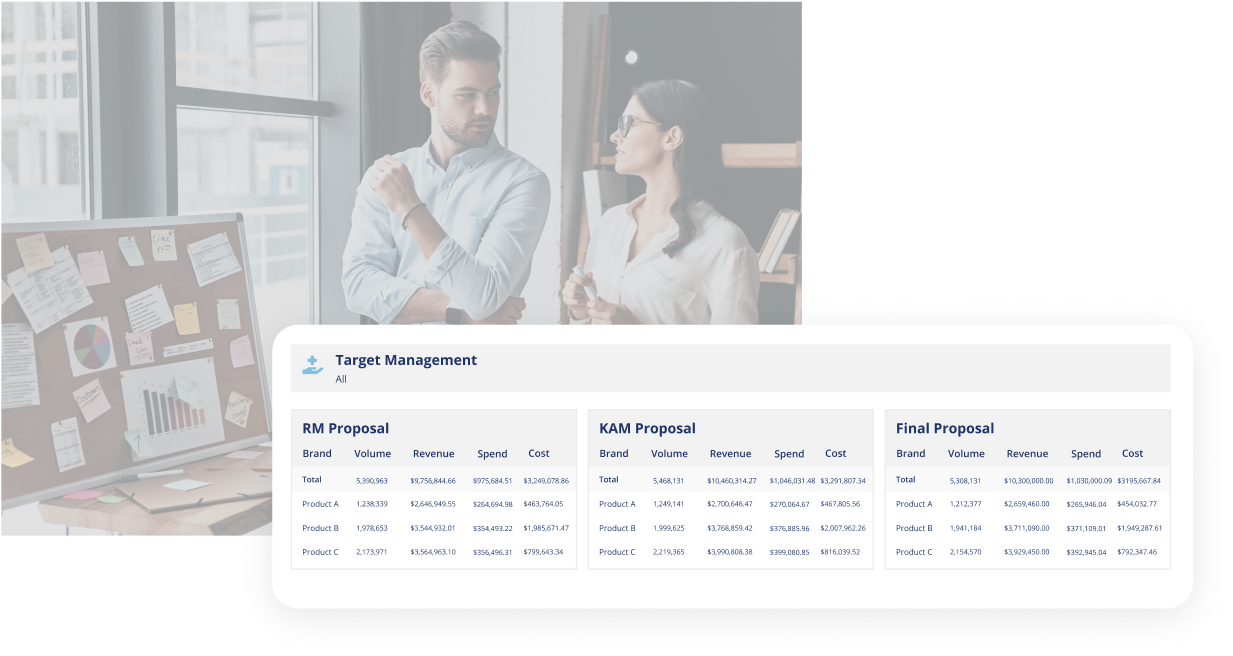 Engage all stakeholders throughout the planning process
OptimzerCG's AOP functionality streamlines top-down and bottom-up planning into one UI. Through gap analysis and closure, you'll gain organizational alignment on milestones and metrics for key financial objectives and priorities.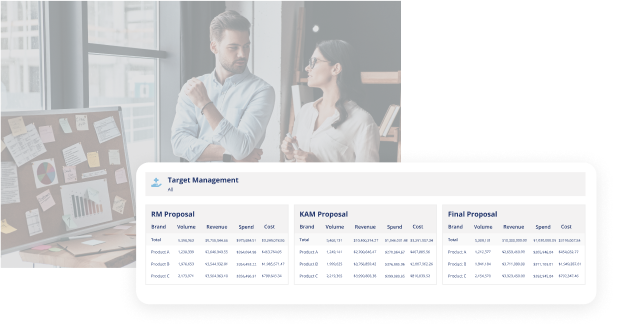 How can we help you?
Frequently asked questions (FAQ)
Where is PSignite's TPO Application hosted?
OptimizerCG is a true SaaS, hosted in the Salesforce Multi-tenant Cloud.
Will we need separate instances to roll-out geographically
No, OptimizerCG takes advantage of Salesforce's multilingual and multi-currency capabilities.
What data will I need?
At a minimum, you will want to integrate your sell-out data, or POS, along with master data (products, accounts, pricing, etc.). Most clients also integrate sell-in, or shipment as well as sell-through, or Spin data.
How long is implementation?
OptimizerCG has three levels of implementation, Gold with Go-Live in five - ten weeks, Platinum with Go-Live in 10-20 weeks and Custom for more complicated setups, which typically run 12+ weeks.
Which ERP systems does OptimizerCG integrate with?
OptimizerCG integrates with every ERP, as well as data lakes, third party deduction programs like High Radius as well as various other programs in retail execution, demand planning etc. Salesforce's open API structure allows for ease of integrations.
Can OptimizerCG assist us with data management?
Yes, we have additional data management packages available based on client needs.
What if I don't have baselines?
Our base and uplift module utllizes the latest in AI and Machine Learning to generate the base and uplift needed for good trade promotion management and forecasts.
Does OptimizerCG integrate with our POS data?
Yes, any POS data source that is provided at the Account/SKU/Week level can be integrated. If this information is not in a client's data lake we can provide integration packs to assist.
Does OptimizerCG only allow me to plan for my modern trade events?
In addition to modern trade, OptimizerCG will also allow for planning and tracking of your traditional trade longer termed contracts and rebates.We give you the full view of all of your trade spend activity in a single solution and user interface.